Skeletal Dance Party
You are invited to the Afterparty!
---
Hello,

Jesper from Catalope Games here. I'd like to tell you what the Skeletal Dance Party team have been working on. A huge Halloween and story update!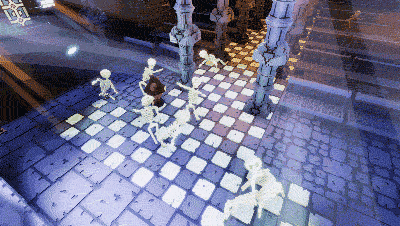 Afterparty
The Afterparty storyline takes place after the main story in Skeletal Dance Party. After defeating the Temple of Righteous Light and hosting a huge undead dance party in their former temple the foxgirl protagonist Reva faces her next challenge...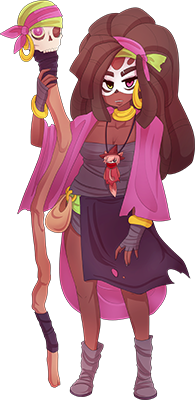 Clerie
A new evil threatens the land - the necromancer Clerie. She is a new face in the underground, an interloper bent on taking over Reva's 'territory' with her own brand of necromancy: whereas Reva specialises in raising party-mad skeletons for minions, Clerie raises mindless, flesh-hungry zombie warriors. Fiery, driven, unwavering, sharp. She holds an iron-clad set of traditional beliefs about how magic should be used, and the destiny of witches and wizards to rule the world; she is personally offended by Reva's 'misuse' of magic and sets out to claim Reva's territory for herself. She's determined, daring, deadly, and worst of all, she hates partying.
IndieCator
In other news Skeletal Dance Party was accepted into Sweden Game Conference's IndieCator selection. That means I'll be there and showcase the game 16-19 October.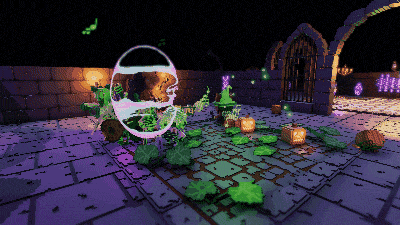 The Afterparty update will be released during October. Have fun until then!

Kind regards,
Jesper