Skeletal Dance Party
Skeletal Dance Party 1.5.8: Back from #CasualConnect
---
Last week Reva and her skeleton gang visited Casual Connect in London.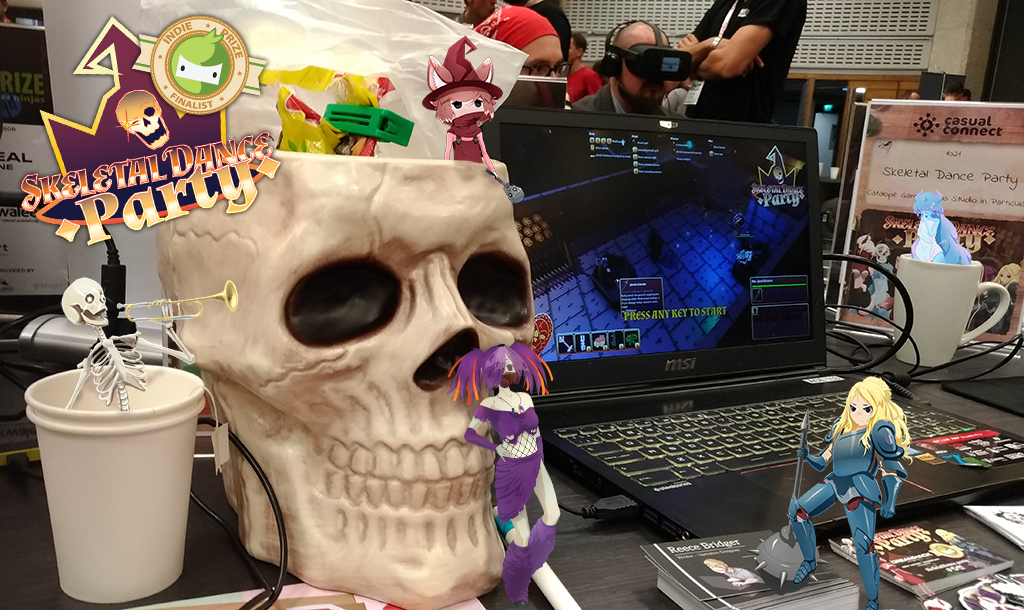 Sadly she did not win the large Indie Prize but she found lots of new friends over there (and turned some into Skeletons using deadly Swedish candy)!
I also released a tiny patch fixing some minor issues with the Scythe weapon and cutscenes ingame.

Skeletal Dance Party 1.5.8:
Fixed bug causing minions and enemies stand still after doing one attack with Scythe.
Cutscenes should no longer trigger twice, causing scrambled text.
If you find any more bugs let me know in the comment section, have a wonderful party!
Files
skeletal-dance-party-windows-x86-demo.zip
85 MB
Version 1.5.8
Jun 06, 2019
skeletal-dance-party-osx-demo.zip
90 MB
Version 1.5.8
Jun 06, 2019
skeletal-dance-party-linux-universal-demo.zip
108 MB
Version 1.5.8
Jun 06, 2019
skeletal-dance-party-windows-x86-release.zip
173 MB
Version 1.5.8
Jun 06, 2019
skeletal-dance-party-osx-release.zip
177 MB
Version 1.5.8
Jun 06, 2019
skeletal-dance-party-linux-universal-release.zip
195 MB
Version 1.5.8
Jun 06, 2019