Skeletal Dance Party
Skeletal Dance Party 1.3.0: Cute Dungeon Update
---
Hello,
I hope that you are still having a wonderful and comfy winter. I found some spare time to continue to work on Skeletal Dance Party. Thus I present Skeletal Dance Party 1.3.0: Cute Dungeon Update! It comes with new environment, jump pads, destructible walls and one of the most requested features - a minimap.
New features in 1.3.0
Minimap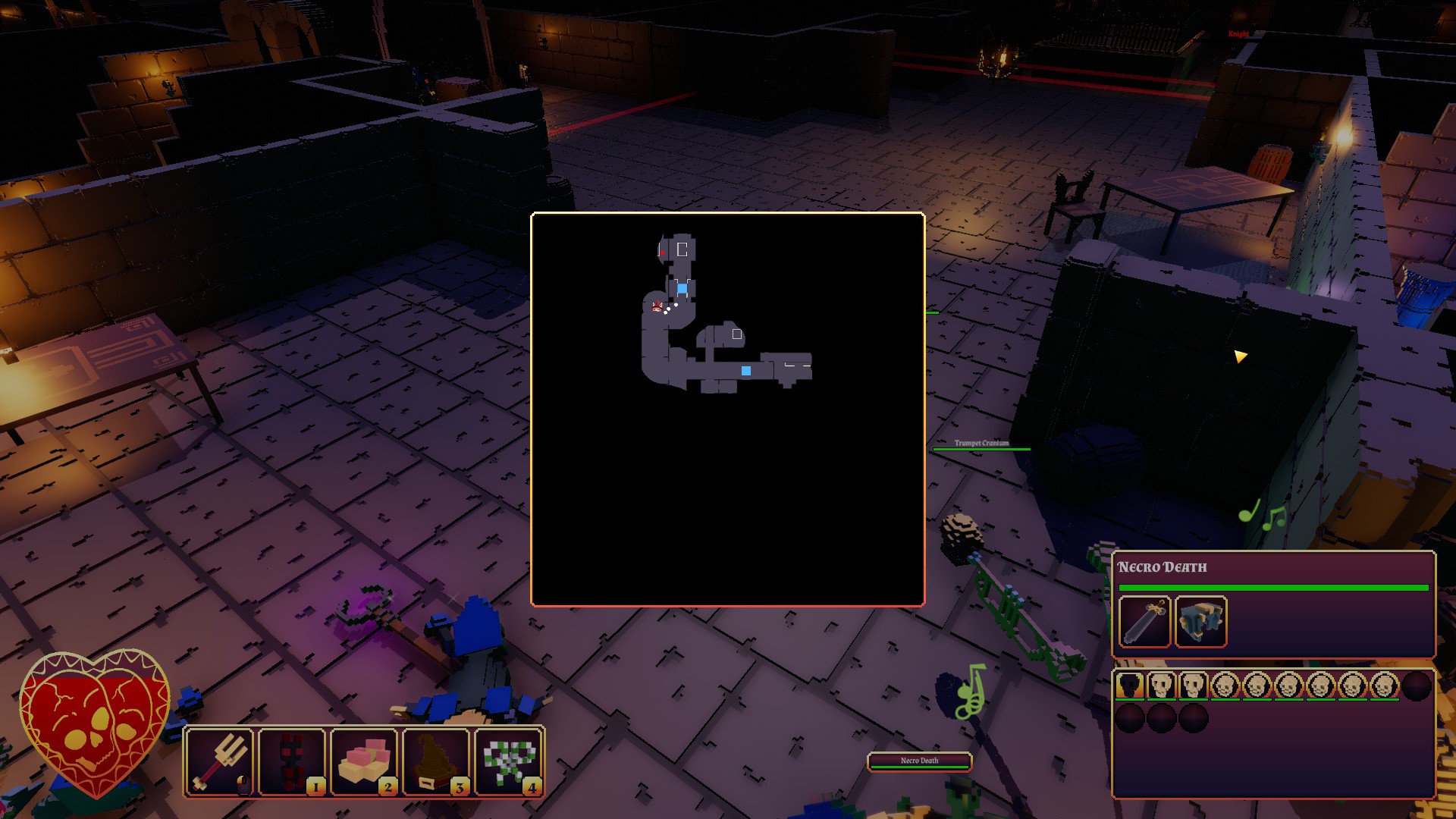 Lost in the dungeon? You can now view the minimap using Tab, or select if playing with a gamepad.
Jump pad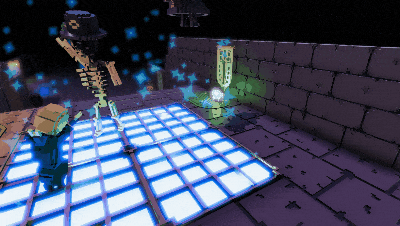 Every good party needs bounce - and nothing gives more bounce than jumping pads. These nifty things can now be found in the dungeon and allows your skeletons to attack enemies from above! It also allows Reva to access some hard to reach places.
Destructible walls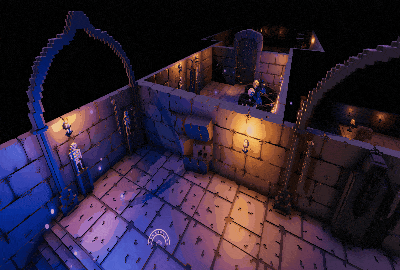 Some of the walls in the dungeon are quite old and weak. Running into them will surely destroy them and reveal hidden areas!
More new things
Added Spotlights, Large statues and small coffins props.
Better item placement in dungeon.
Better decorated dungeon.
Added more props to hub world.
Fixes
Improved Steam Gamepad support (Steam only).
Updated engine to Unity 2018.
These changes has been merged down into the demo as well. Please let me know what you think of the new features and if you find any bugs let me know in the comment section!

Files
skeletal-dance-party-linux-universal-demo.zip
108 MB
Version 1.3.0
Jan 21, 2019
skeletal-dance-party-osx-demo.zip
90 MB
Version 1.3.0
Jan 21, 2019
skeletal-dance-party-windows-x86-demo.zip
85 MB
Version 1.3.0
Jan 21, 2019
skeletal-dance-party-linux-universal-release.zip
195 MB
Version 1.3.0
Jan 21, 2019
skeletal-dance-party-osx-release.zip
177 MB
Version 1.3.0
Jan 21, 2019
skeletal-dance-party-windows-x86-release.zip
173 MB
Version 1.3.0
Jan 21, 2019